At Metagenics, we are united by purpose and value the individual contributions each of our team members make, every day.
We rise to challenges with a sense of fun and excitement and have a highly engaged and talented team who are passionate about what we do and aligned to our company mission, 'dedicated to helping people live happier, healthier lives'
Wellness is what Metagenics is all about and we actively cultivate a Wellness culture through a variety of social initiatives and programs which run throughout the year.
Just a few of these initiatives are outlined below:
The Metagenics Wellness at Work Program

Offers a diverse range of activities, from complimentary yoga and meditation sessions through to fruit breaks and participation in our weight loss programs, entry into local wellness initiates (eg: community fun runs) and our famous on site staff table tennis tournaments.
Our Wellbeing program also provides tips and advice for team members and their families to improve their mental as well as physical wellbeing.
Complimentary product daily and heavily discounted product for staff and their families

All staff have access to our comprehensive product range every day for use while at work, with Naturopathic support available via our on-site clinic to guide on supplementation and lifestyle changes. We proudly produce and bottle many of our 400+ product lines at our Northgate facility and employees often tell us how satisfying it is to know the products they're taking for their wellbeing were produced on site.
Heavily discounted products are also accessible for staff members immediate family
Access to our Employee Assistance Program:

Employee health is a high priority at Metagenics and we offer this complimentary, voluntary and confidential counselling service to all staff.  The Employee Assistance Program (EAP) is run outside of Metagenics and provides a short-term, solutions focused service, designed to help enhance staff overall wellbeing.  The service covers a number of professional and personal challenges including, but not limited to: Professional Development, time management support, handling stress and anxiety, experiencing crisis and trauma, addiction problems, and managing work/life balance
Commitment to continued learning and development

Structured learning sessions across a range of topics are offered throughout the year and our annual performance reviews make staff development a focus, ensuring our staff are supported to grow along with us.
Bonus packages are available in addition to competitive renumeration packages, dependant on company performance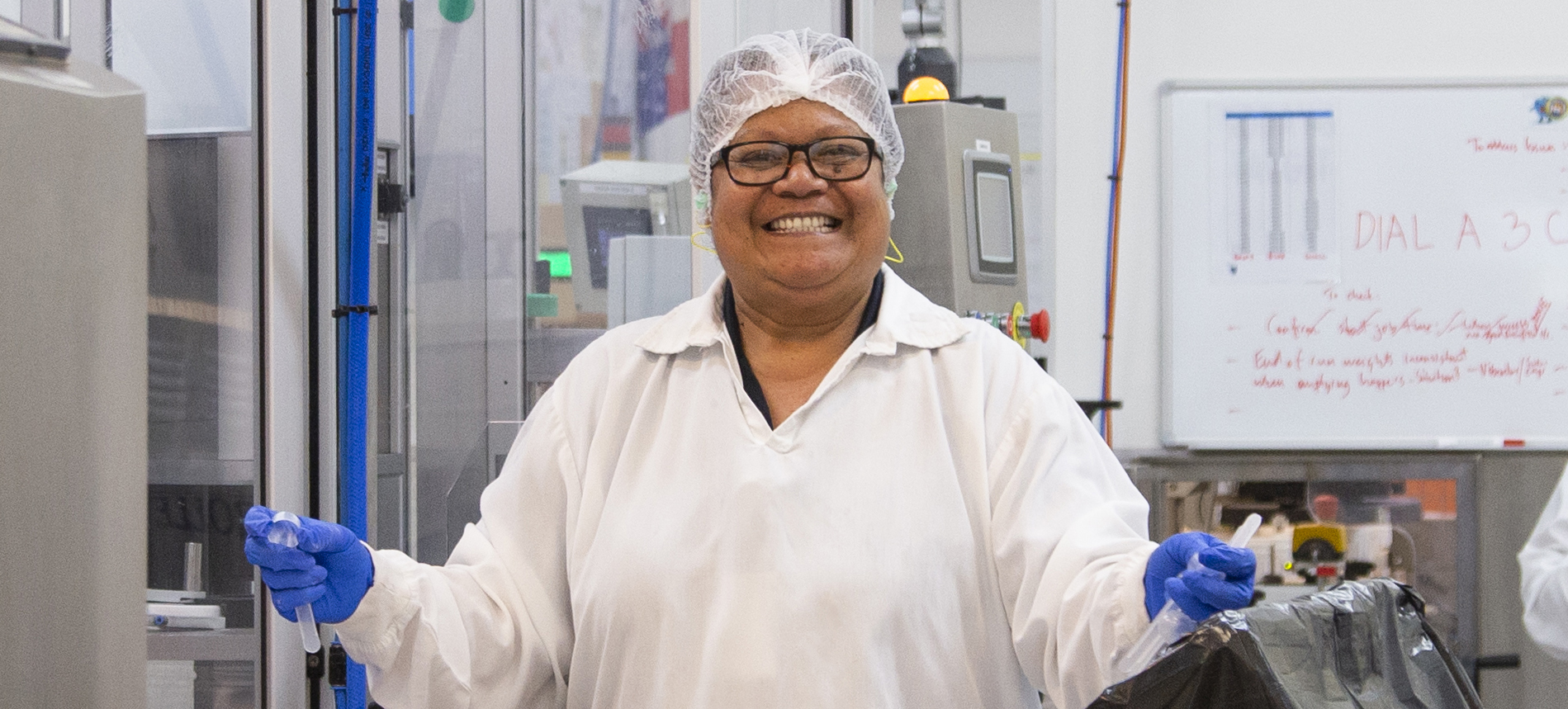 As leading suppliers of Natural Medicines in Australia and New Zealand, we are always looking for motivated, skilled and culturally aligned people to support us in achieving our mission of helping people live happier, healthier lives. We strive to reward commitment with genuine development opportunities and we offer market competitive remuneration in addition to our benefits.
Here's why our team love working with us:
If you would like to explore our current job opportunities and can see yourself as part of our evolving and innovative success story, check out our current listings below or email your resume to [email protected].
Sales
The Metagenics Sales Team are the heart of our organisation, the front line to our business and the area we are all here to support.
Metagenics has developed the role of Area Sales Manager to enhance our level of customer service and complement our existing technical services support from head office.
Made up of predominantly Naturopaths and Nutritionists with extensive clinic experience, the aim is to provide a higher level of personalised service, to nourish our relationship with you and your clients. ASM's provide the dedicated support you have requested to help you understand the many services and products we offer.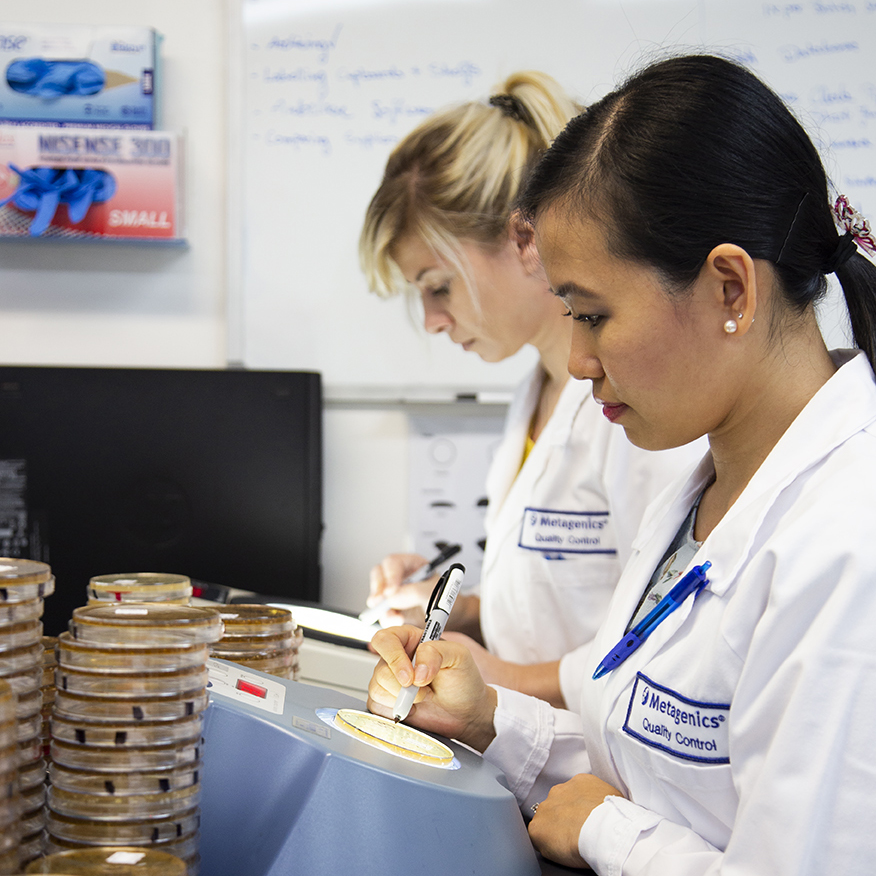 Research and Development
Our Research and Development team consists of highly skilled and experienced Naturopaths, Formulation Chemists and a Flavouring Technologist. This team focuses on the creation of cutting edge products to help Practitioners achieve better clinical results with their patients. Our Research and Development team review the latest research from the published literature and combine this with traditional medical wisdom to create products that are uniquely effective and easy for patients to use.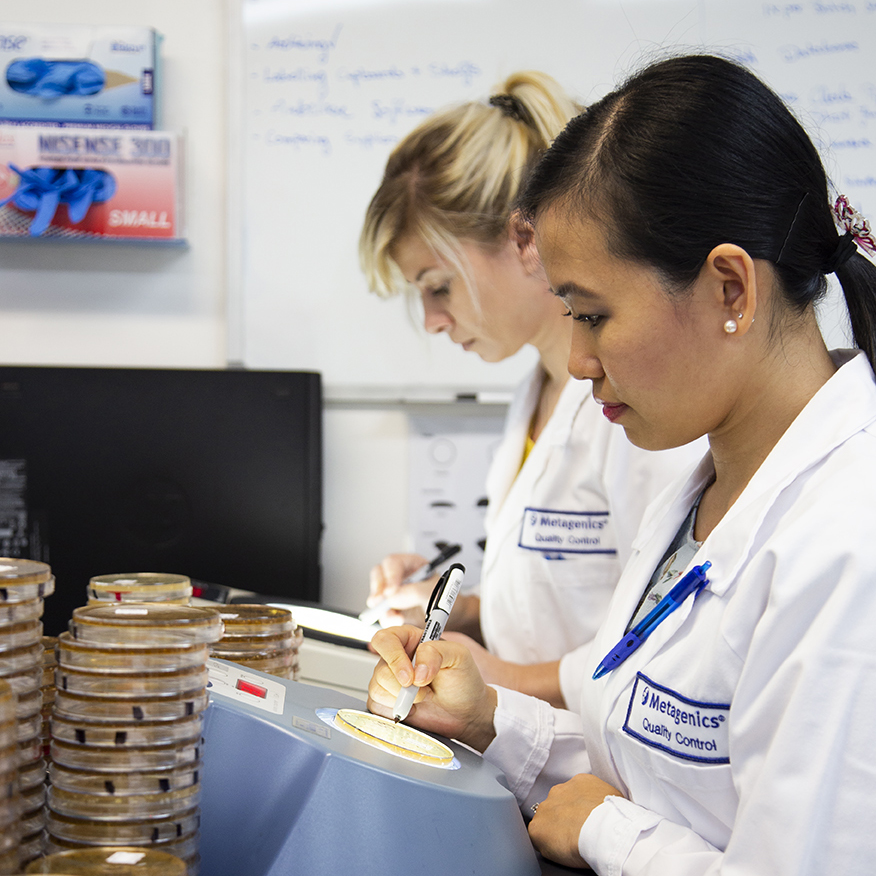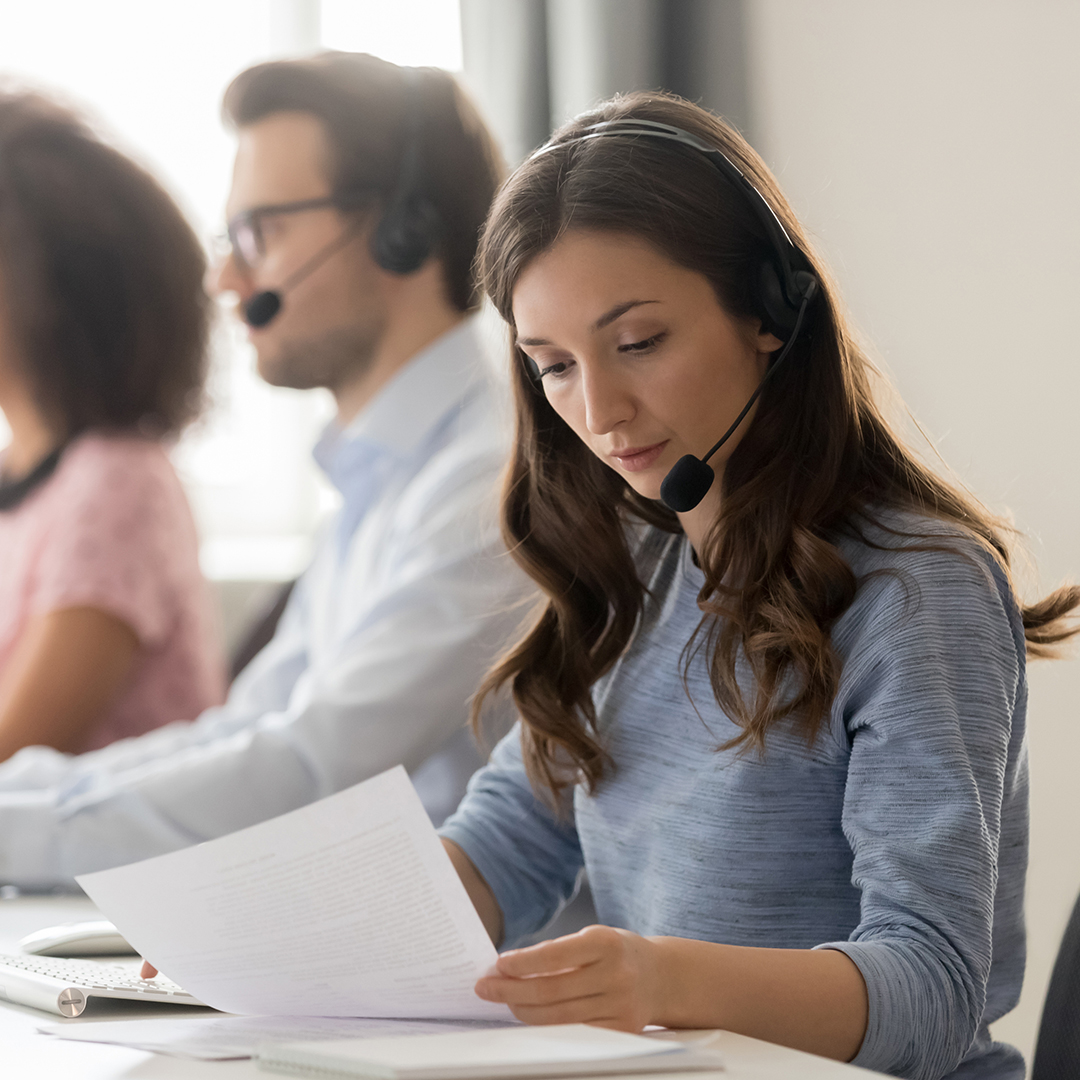 Clinical Services and Support
With more than 18 Naturopaths, and a combined 200+ years of industry experience, the Clinical Services and Support Team are here to help our customer base of Health Care Professionals get the very best results from the use of Metagenics products with their clients. We pride ourselves on providing industry-leading clinical advice on patient case studies, test result interpretation, products, ingredients and more.
Often the Clinical Support Team will be your primary point of contact for queries regarding products, disease states or ingredients. They have the skills and resources to assist with a broad range of clinical issues.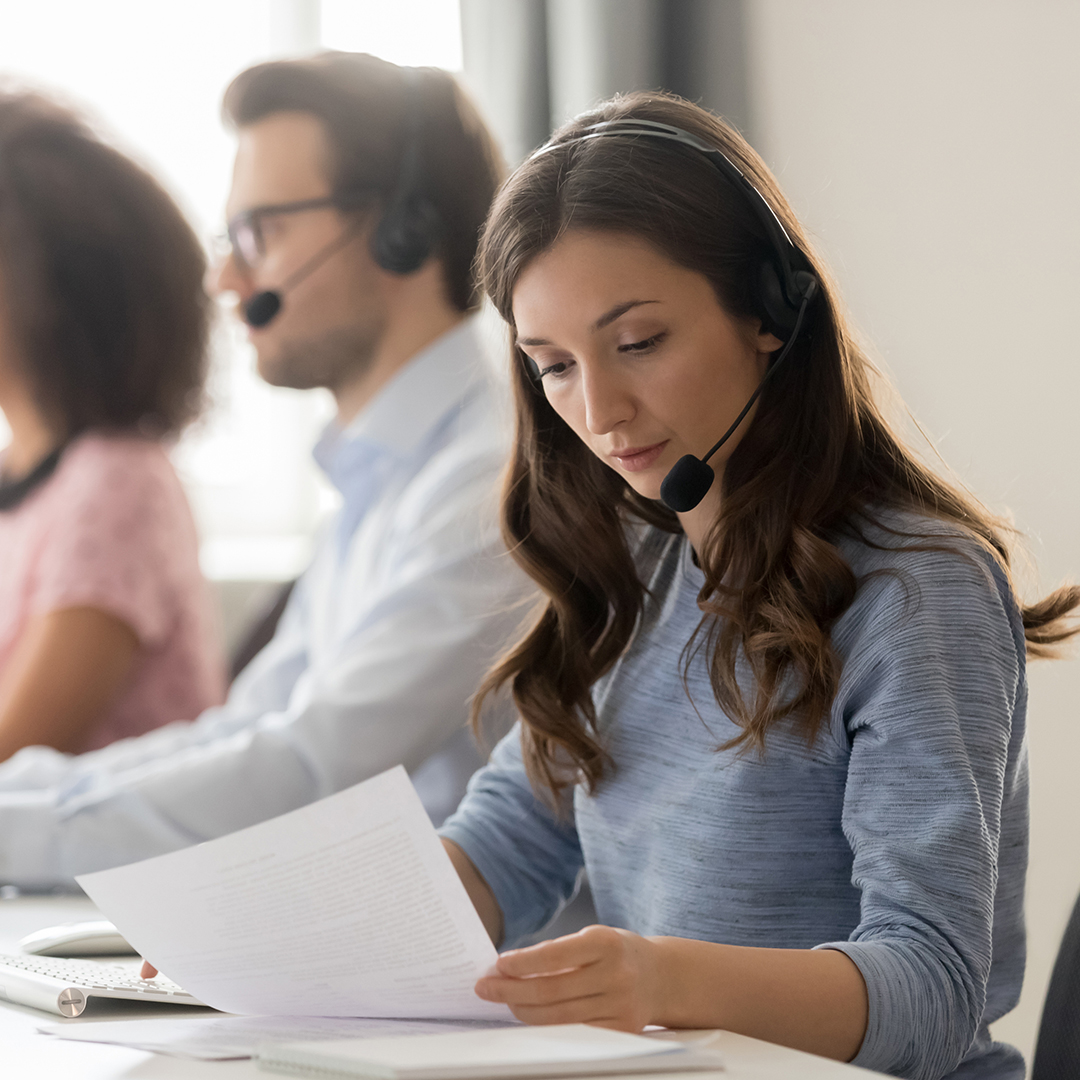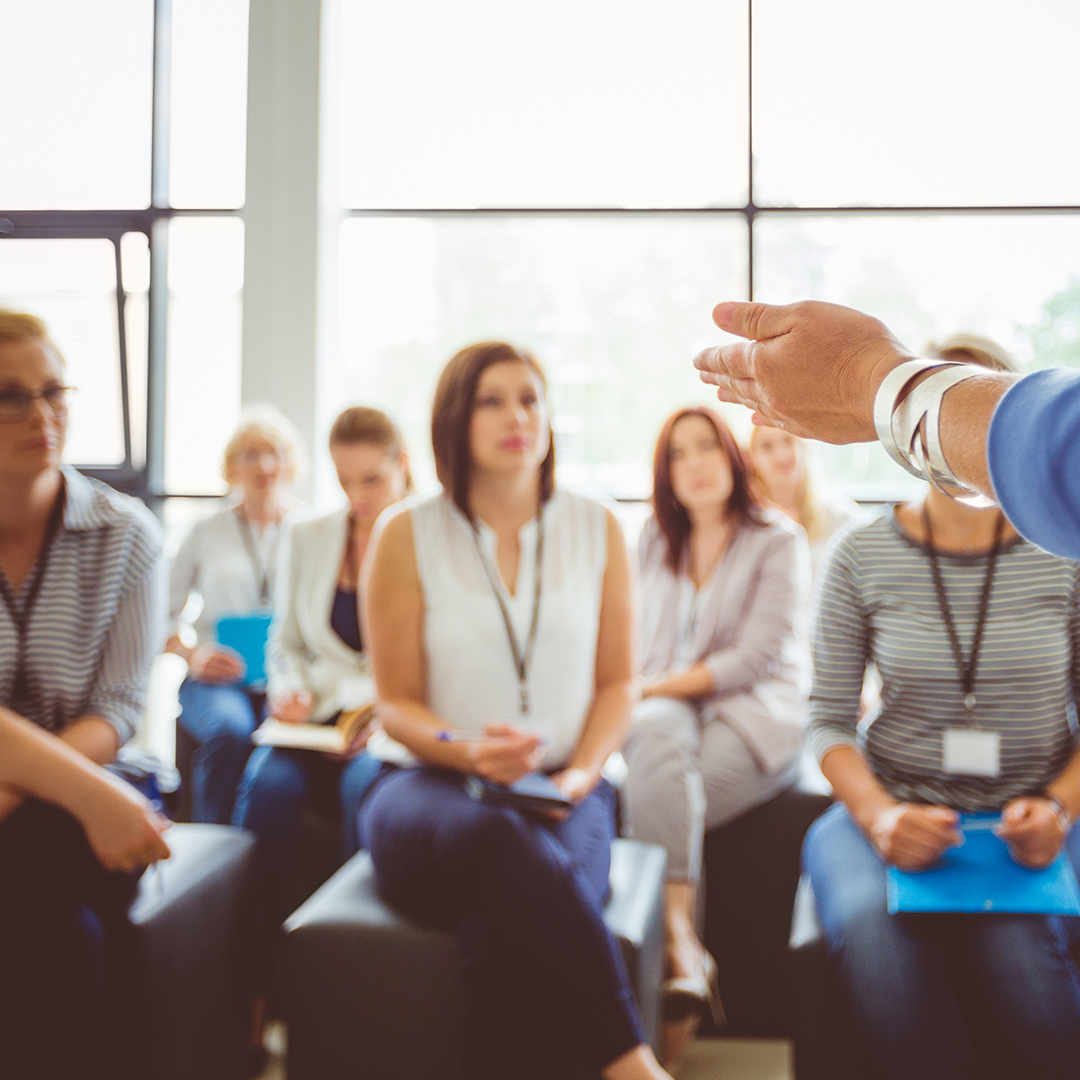 Clinical Education
The Clinical Education team focuses on the creation of up-to-date educational programs and materials, written by Healthcare professionals, for Healthcare Professionals.
This team fastidiously researches every aspect of disease pathology and the latest in clinical testing to present the weight of evidence behind Natural Medicine, so you can make the best choices for your clients.
Using the latest in scientific research and applying their clinical understandings, our team creates educational tools designed to review the complexities of disease processes, summarising extensive research into a manageable form to facilitiate the most appropriate Natural Medicine treatment strategies for these conditions. Our team works to review literally thousands of pieces of research and summarises these into a clinically useful and manageable form for busy Practitioners like you. This talented team also co-ordinate the Metagenics Clinical Research Program, working with renowned researchers from all over the world to ensure Metagenics continues to bring you the latest in scientific research and clinical trials.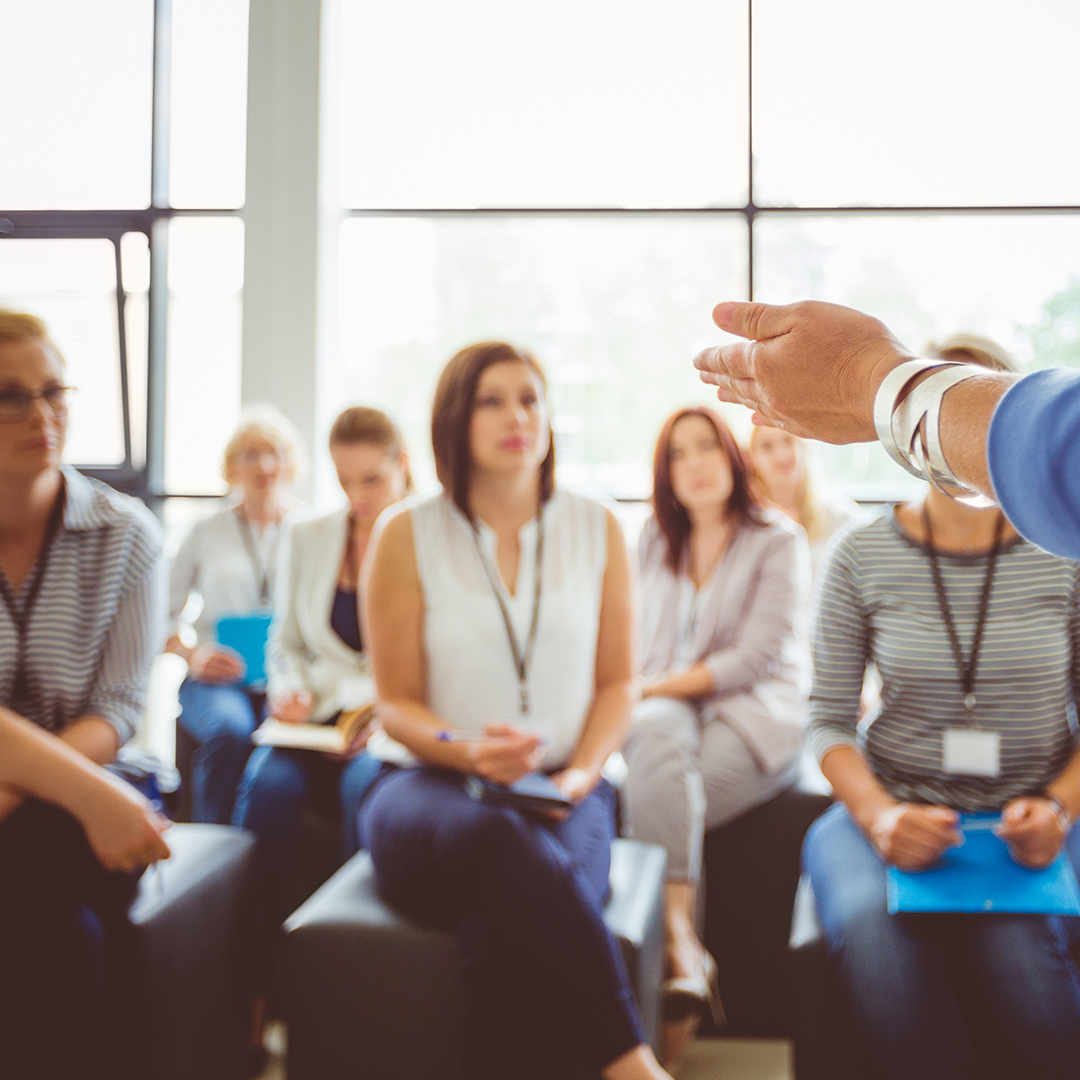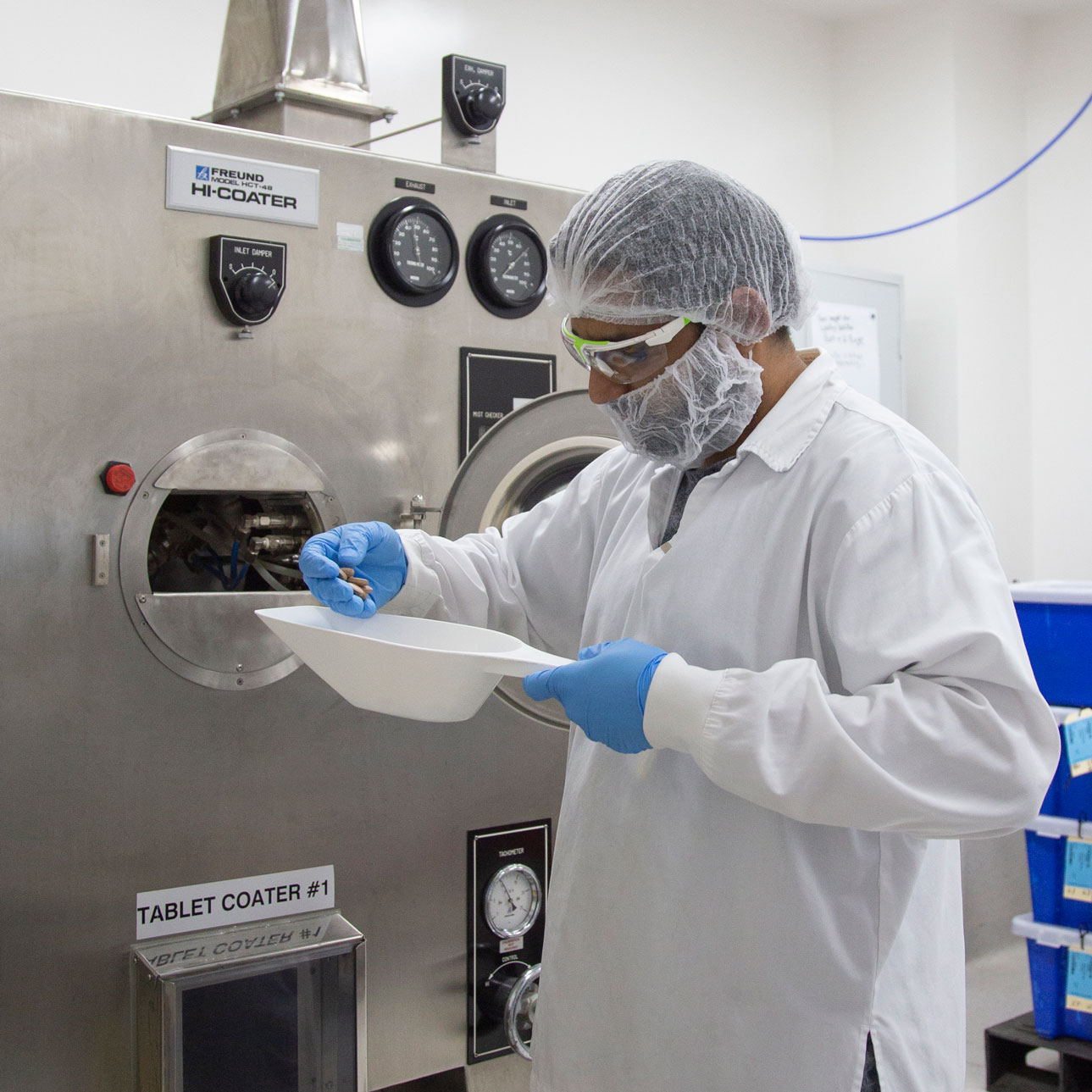 Production
The Metagenics Production Team bring the vision to life – from raw materials to the end product.
Producing an average of 500,000 bottles each month of the highest quality supplements, the Production team consists of the Manufacturing team, who work on all things from Raw Materials receipt, Quality Assurance, Manufacturing lines actually producing the capsules, powders and liquids through to packaging for dispatch to our Distribution Centre.
To maintain our Therapeutic Goods Administration (TGA) and A1 Good Manufacturing Practice (GMP) approved facility standards, we encourage a culture of continuous improvement.
To support production excellence, the team has an on-hand team of Engineers who maintain and troubleshoot existing machinery, as well and implement and orientate new machinery.
From the early morning team exercises and stretches, to the team BBQs – the team are united in a single purpose – delivering the highest quality product in the safest manner possible.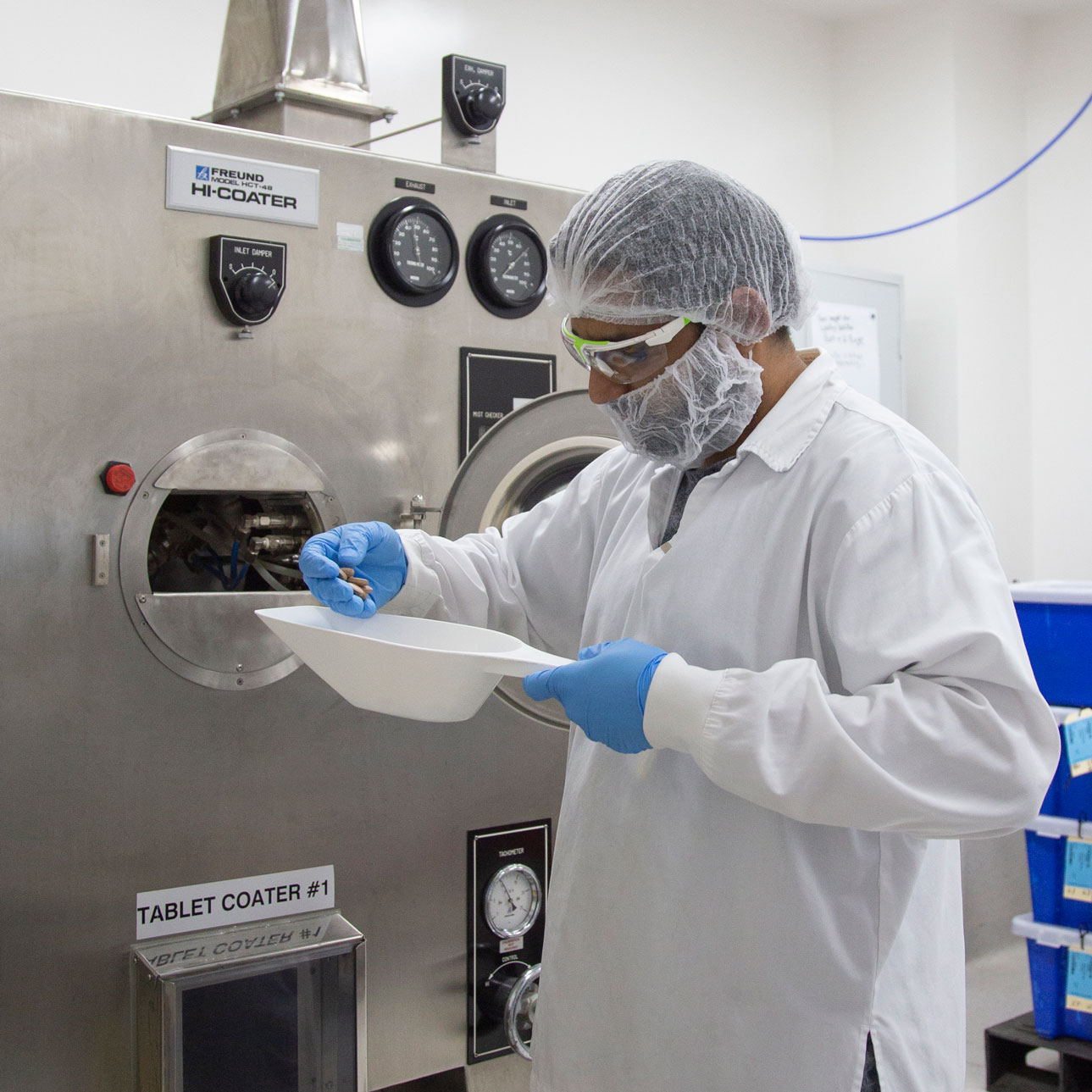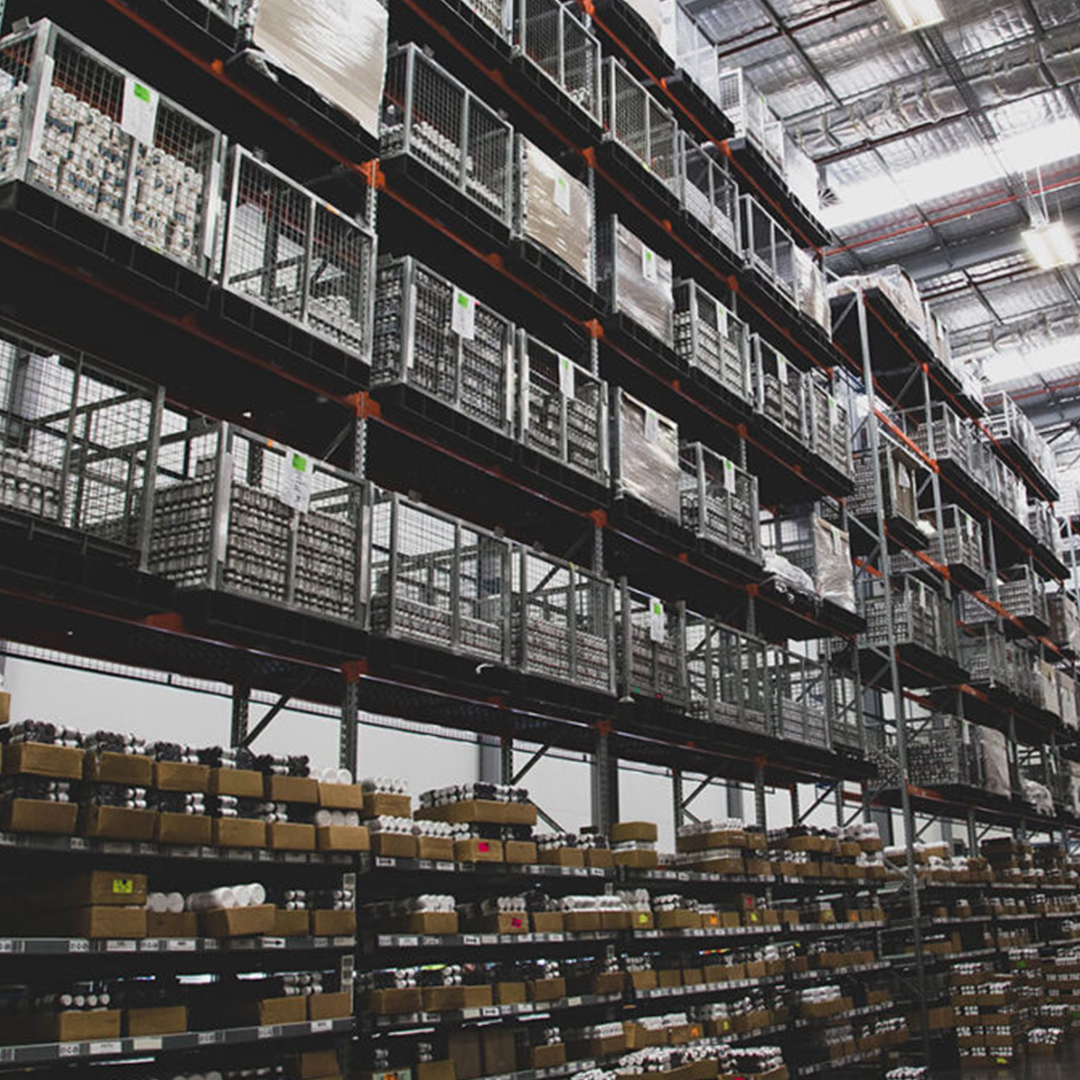 Warehouse and Distribution
The Metagenics Distribution Centre at Banyo, is quite simply impressive!
With a team of over 30 distribution, packing and freight professionals, we ship over 30,000 orders each and every month, with the impressive error rate of only 0.002%.
How is this possible? We operate from a 2.5 million dollar facility, with boasts voice-activated picking operation, meaning our team receive the order contents on their Bluetooth ear-piece and scan the contents of the order into the picking line via a fingertip scanner. The order then travels along our picking line and is delivered to the freight team ready to be packed, labelled and shipped out the door!
We run four trips to the Brisbane Airport daily, ensuring that if your order is placed before 2pm one day, you're guaranteed to receive it the very next business day (1-2 in regional areas)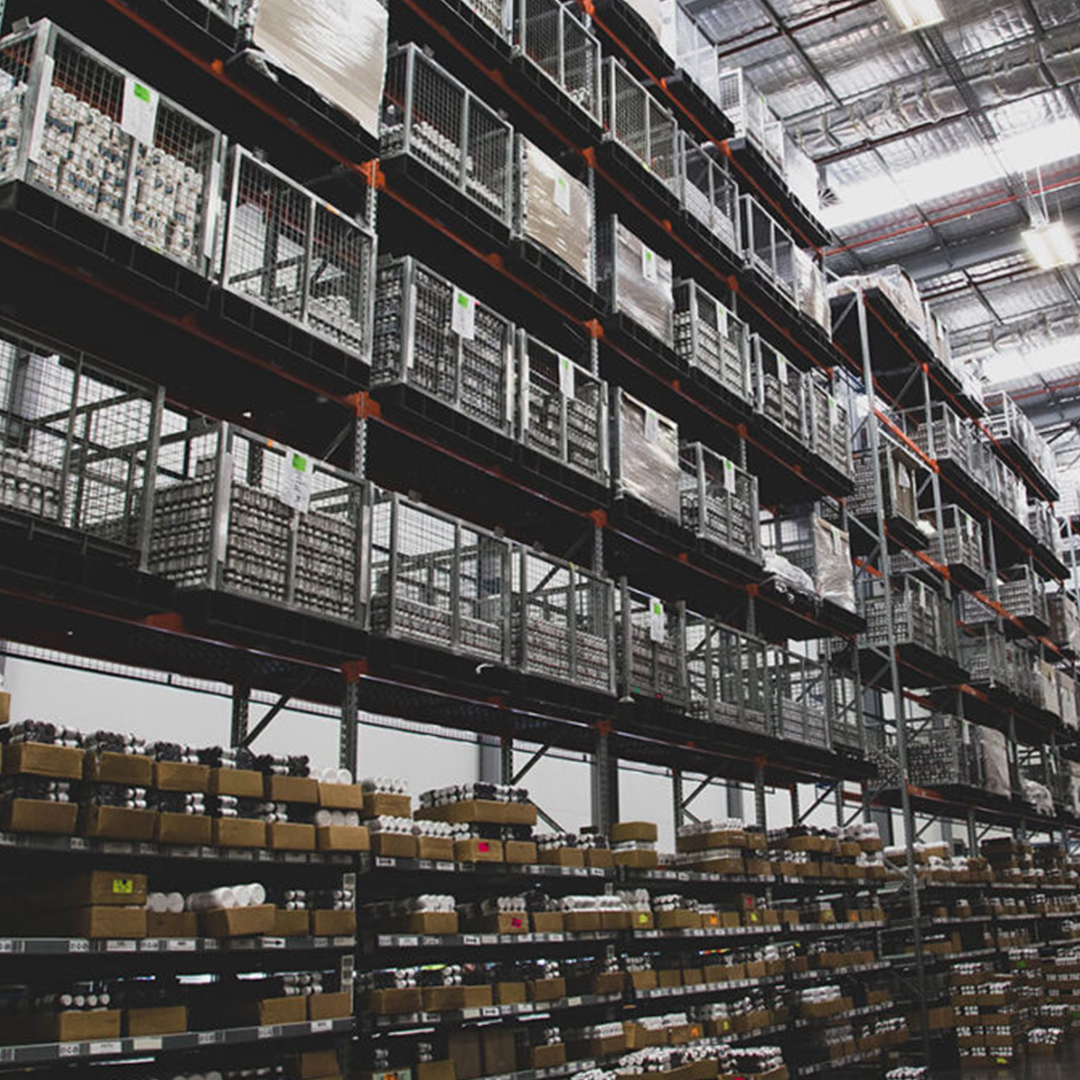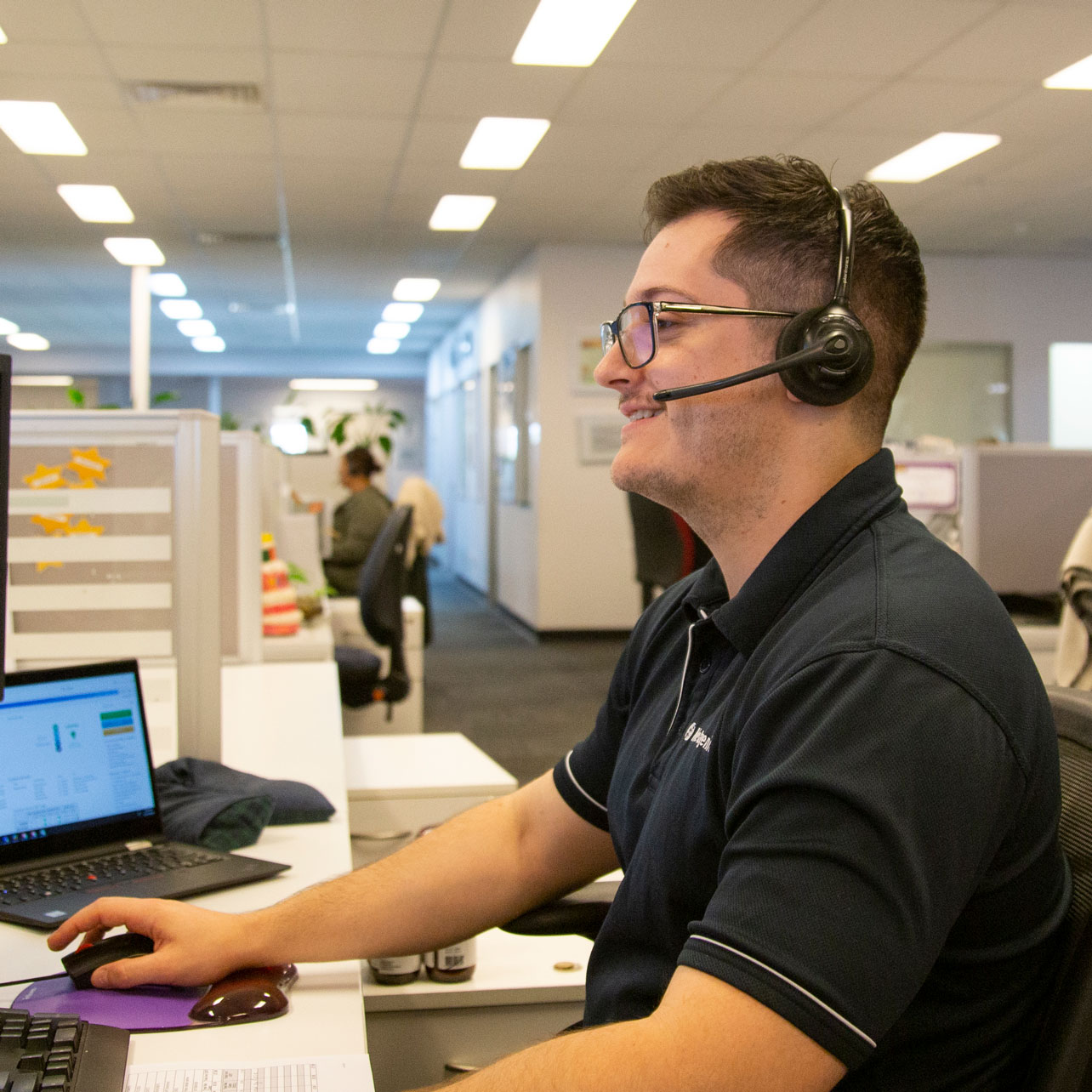 Customer Service
Our Customer Service team are the heart and soul of Metagenics – the smiling people who answer all our customers questions and queries. The Customer Service in Australia and New Zealand is a team of over 40 customer-centric individuals who handle everything from placing orders, updating information, chasing shipping and freight questions to taking registrations to our various education events.
The Customer Service team are driven by performance and boast a call rate of, on average 1000, calls a day to our busy team.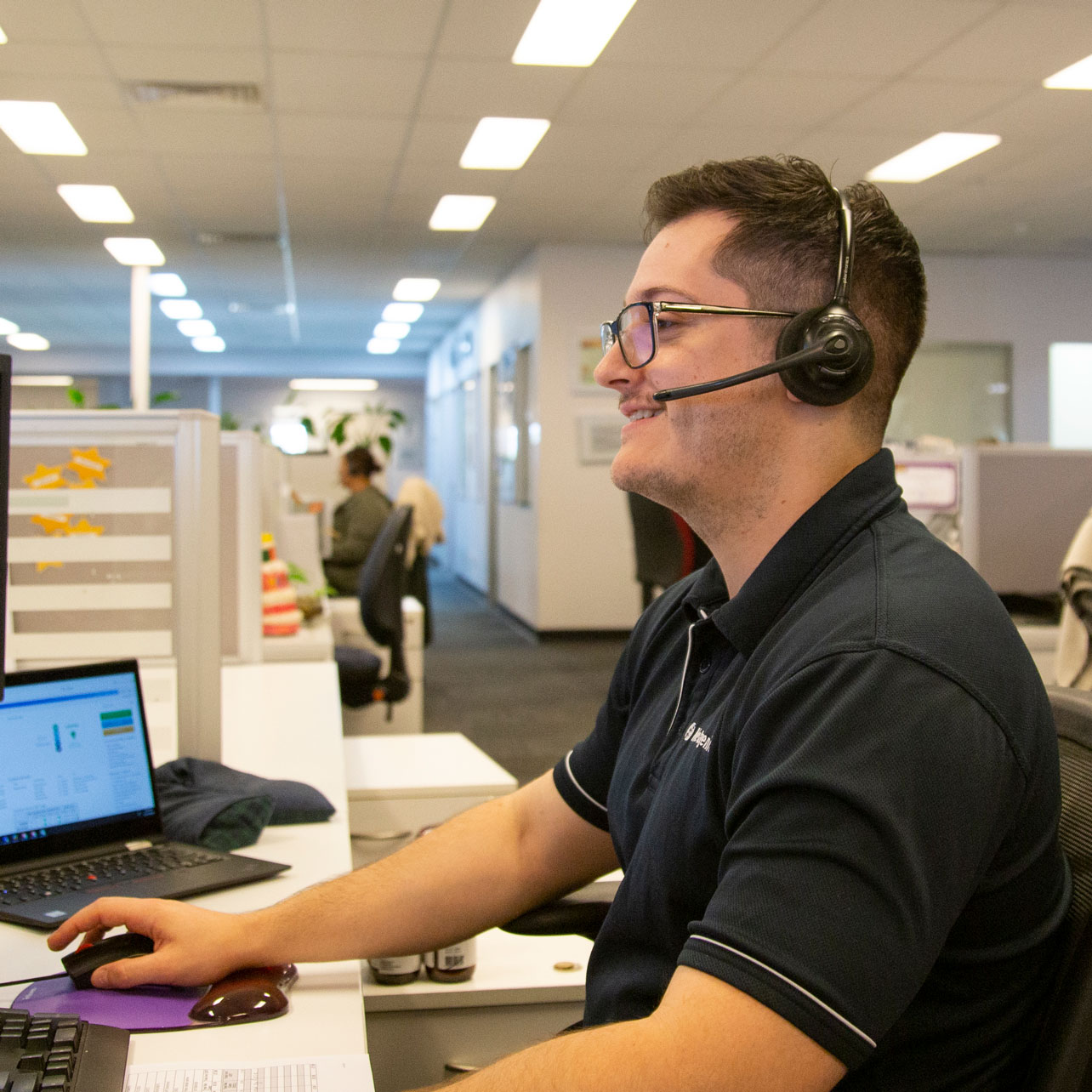 "At Metagenics, we are dedicated to helping as many peopleas possible live happier and healthier lives by providing nutritional products and solutions that are the most trustedand recommended by healthcare practitioners."
Our Values (below) are a constant reminder of what is important to us and what drives our actions
Integrity - We do the right thing because it's the right thing to do. ​We are transparent and take responsibility for doing what we say.
Authenticity - We have the courage to stay true to ourselves.​ We are self-aware, sincere and consistent in how we behave.​
Respect - We build trusting and enduring relationships, value teamwork and leave positive impacts. We actively listen and allow others to express themselves openly.
Diversity & Inclusion - We embrace diversity. ​​By ensuring equity and engagement, everyone experiences belonging, opportunity and advancement.​
Health & Happiness - We strive to be our best selves.​ We are passionate about well-being and work life balance and enjoy celebrating our success.
Recognition and Culture
We all know how good it feels to be recognised for a job well done!
At Metagenics we're proud of what we achieve together and we like to we celebrate together too. We've made it easy for our team to thank each other and give praise for a job well done.
When we consider performance, 'how' staff complete their role is as important as 'what' was achieved, and we celebrate performance with this in mind
Annually we have a Rewards and Recognition evening, dedicated to acknowledging performance, and team members that positively contribute to our active and caring team culture, where the entire company comes together to thank the outstanding efforts of our teams and team members during the year.
We're a social bunch, and meet as a business regularly to share company and employee updates.  BBQ's for all staff, cooked by our executives leadership team have been known to follow update and we also have a number of special events in our Metagenics calendar to look forward to, including a Family and Friends fun day held at Northgate facility.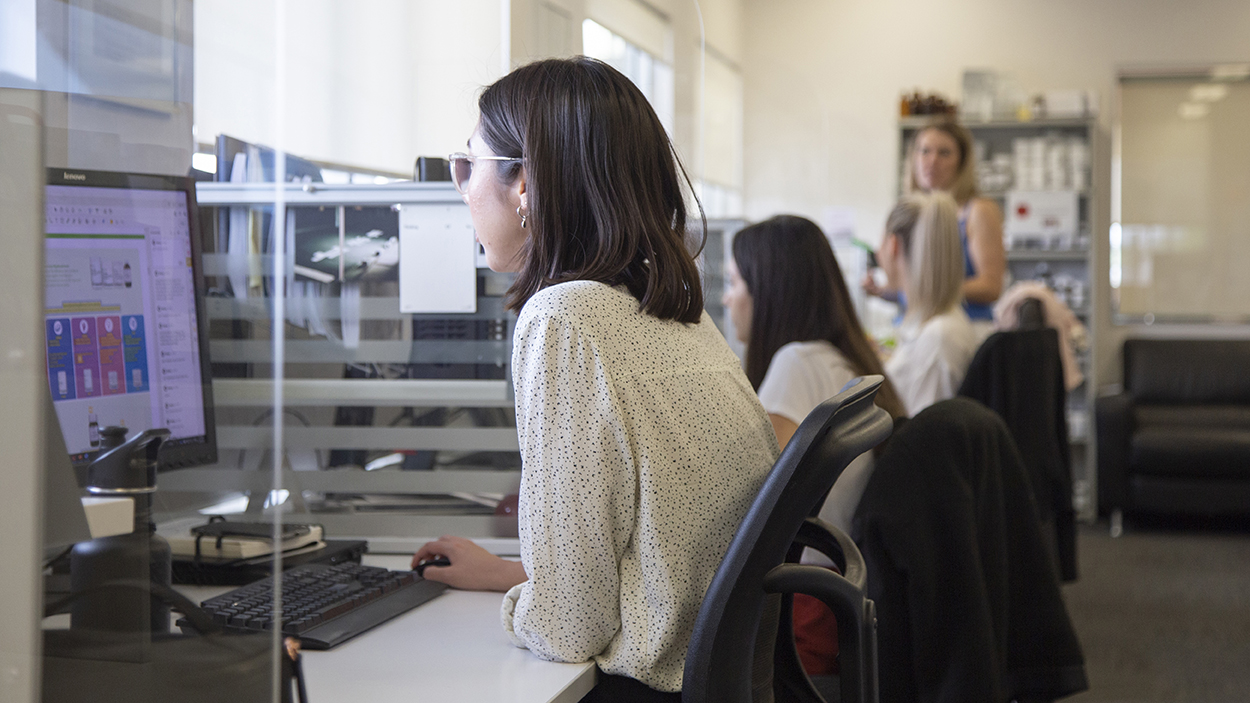 The Metagenics family is diverse, collaborative and multi-faceted. We have a great, family-driven culture, which has existed since the days of our founders.
We focus heavily on up skilling our existing team to challenge both themselves and us and build lifetime careers that grow as we grow.
Diversity and Inclusion
We aim to represent the communities that we serve, embracing the richness of Australia's diverse population. We also know that bringing together diverse backgrounds and experiences helps us to get even better at serving our customers and creating new ideas for the future.
Metagenics blends social purpose with the corporate mission by making sure people are always the priority, and integral to our mission.
Our B Corp certification even further guides us as an equal opportunity employer to proactively honour our responsibilities to staff, with various social policies embedded throughout the business.
Community and Family

The Metagenics Family Day has been an institution of Metagenics since the very beginning. We take an afternoon to invite our families and loved ones to the Metagenics facility in Northgate to show them where we work, get to know each other and enjoy a BBQ with loads of other fun activities for everyone.